It is officially fall. Acorn squash is in season, so let's make something with it. We're making crispy chicken cutlets, roasted acorn squash, apples, and crispy sage vinaigrette on top. It's so good.
Ry happened to bring home a ton of squash, and so far the breakout star has been this acorn squash. I typically don't eat it too often, mainly cause it seems a little fussy. Like, do I need to peel it? Well, nope. You don't. As long as you roast it long enough, the skin will get nice and tender. You're aiming for close to an hour roasting. It'll get super tender, nutty in flavor and a touch sweet. Perfect to pair with some crisp apples and an acidic lemon and fried sage vinaigrette. I've admittedly been a little fried sage obsessed in recent weeks. I have no plans on stopping any time soon.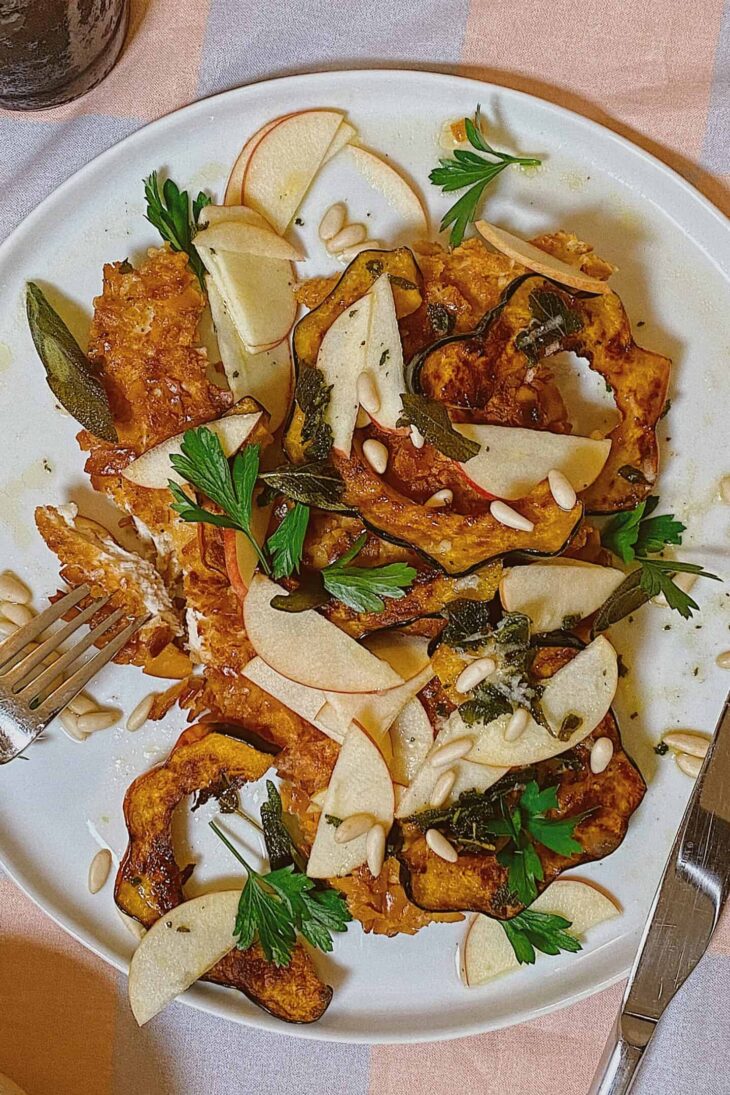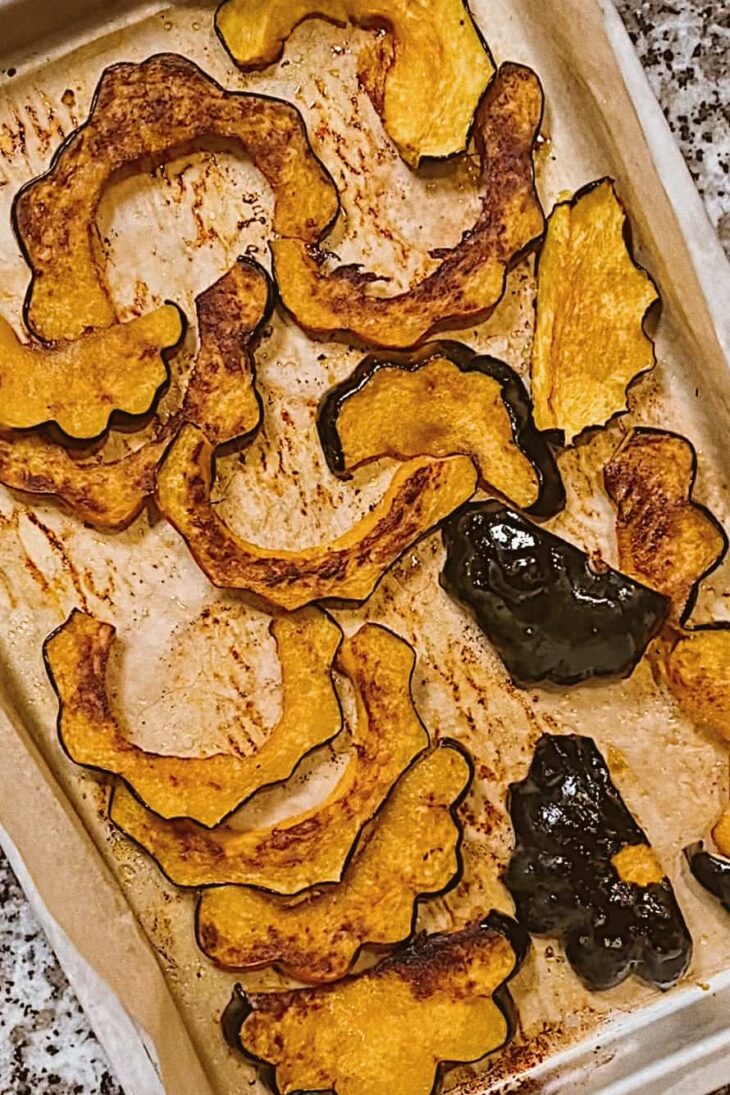 Pretty much anything is good on a crispy cutlet.
You could absolutely substitute some other fall squash varieties for the acorn squash in this recipe. Whatever you can find works. Something like a butternut or delicata squash would be great. And, if you are totally opposed to squash, leave it out, just go with the apples and vinaigrette. It'll be delicious.
Chicken Cutlets with Roasted Acorn Squash
apples, fried sage and pine nuts
1 large chicken breast or 2 smaller
1 acorn squash
Large handful of fresh sage
2 eggs
1 cup flour
2 cups breadcrumbs
1 lemon, juiced
1 clove garlic, grated
1 tsp Dijon mustard
1/2 cup olive oil and some additional for frying the chicken cutlets and roasting the squash
2 small apples, or 1 large, finely sliced
Fresh parsley
Salt
Pepper
First up, get your acorn squash roasted. About 50 mins at 350F or untill tender.
Butterfly your chicken breast and pound it nice and thin. Then we bread, flour, egg, then breadcrumbs. I didn't have breadcrumbs, so I just used crackers here. It was fine, but use breadcrumbs if you have them.
Pan fry them until they're nice and golden brown on each side and just cooked through. Then fry up that sage.
For the vinaigrette I added, lemon juice, olive oil, garlic, a little Dijon mustard, salt and pepper. Slice up your apples and then add that crispy sage. Then it's time to plate up. Get your cutlet, get your roasted squash, plenty of apples, plenty of that dressing, a good handful of toasted pine nuts. More of that crispy sage, because crispy sage on everything. A little fresh parsley and we eat.