Now that we got the crispy chicken cutlet out to of the way, see my last post if ya don't know what I'm referring to, we can get to topping that bad boy. As I mentioned before, that crispy chicken is great as is, or can be used as a base for some chicken parm, simply dressed with some peppery arugula, or my favorite option, which is to top it with a super crunchy fennel salad.
For this version I added in some blood orange, thyme and a good handful of toasted walnuts. Then everything is tossed with a good drizzle of olive oil, of course, and some flakey sea salt. Pretty simple, but super delish.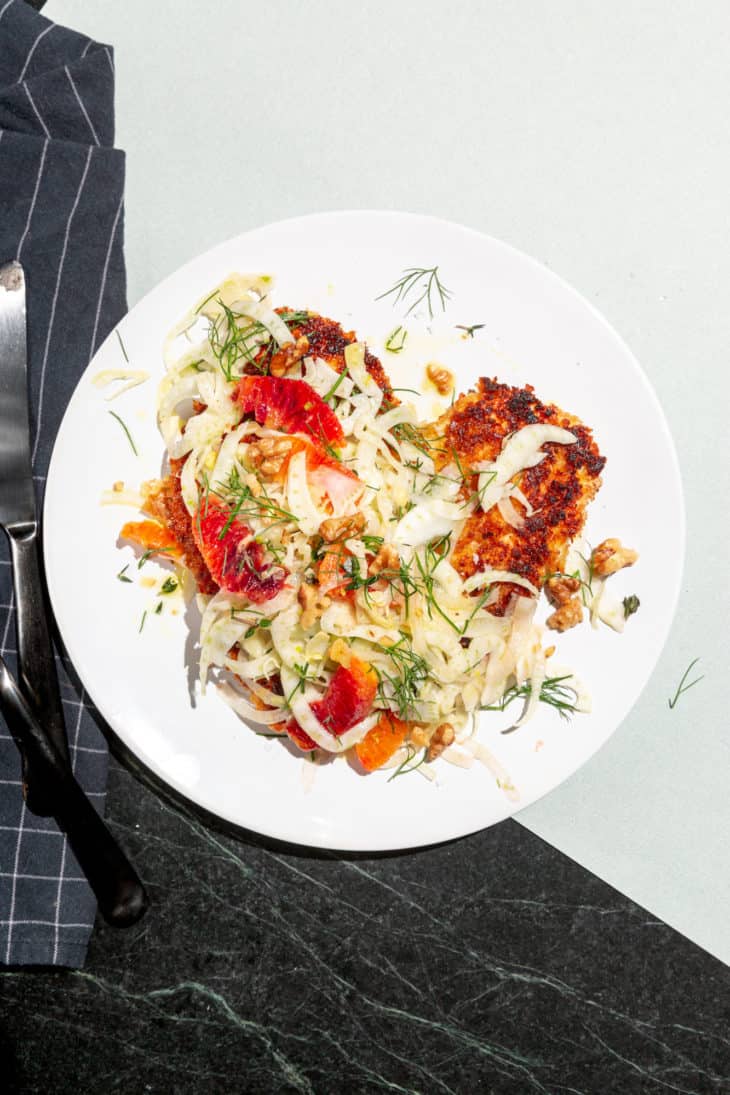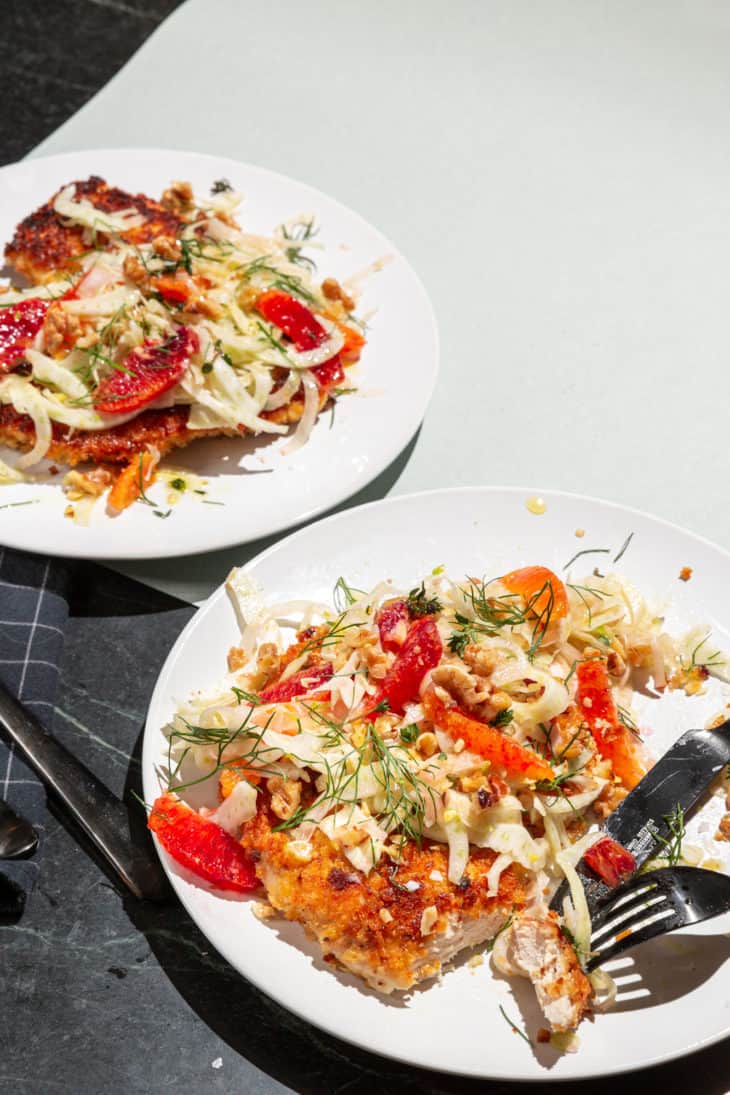 Pretty simple, but super delish.
Fennel Salad
with blood orange, thyme and toasted walnuts
1 bulb fennel – finely sliced
1 small shallot – finely sliced
1-2 blood oranges – supremed, sliced, diced, whatever you have the patience for
1/4 C walnuts – toasted and roughly chopped
Small bunch of thyme
A few fennel fronds – roughly torn
Olive oil
Fresh ground pepper
Flakey Salt
So, since you're mainly making a salad here, all you need to do is combine your ingredients in a large bowl, toss everything gently with you hands and make sure to season with some salt and fresh pepper. Then, top with a healthy drizzle of extra virgin olive oil. Taste to make sure your seasoning is all good, then go ahead and add a generous handful of that salad atop one of those perfectly cooked chicken cutlets and eat up!